PPE Aftercare: The Last Line of Defence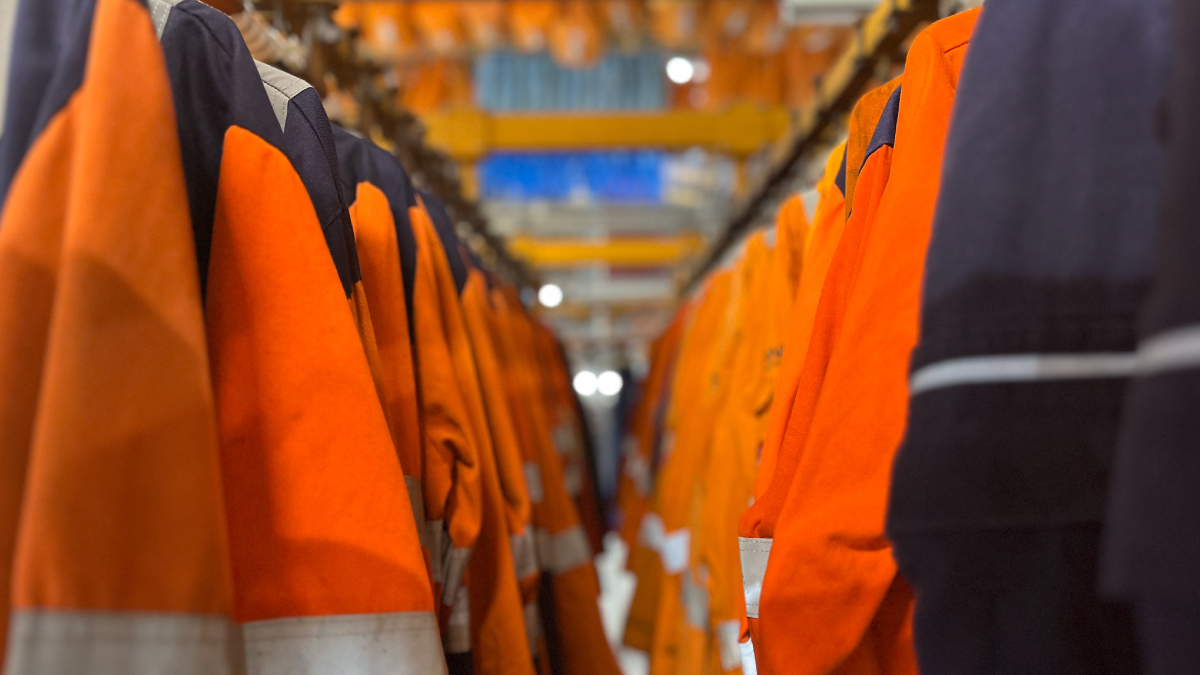 Blog
PPE/Textiles
24.01.2023
The reasons why a company may choose to use PPE can vary, although they will inevitably include any legal and moral obligations to provide a safe workplace for their staff, visitors and anybody affected by their undertakings.
It has often been said that a companies most valuable asset is their workforce and so protecting them, protects them, the company and also the reputation of the company should anything go wrong.
In issuing PPE, a reputable company will have been assessed if there is a hazard with any associated risks and put in place controls, however, there may be a residual risk which has to be managed with PPE. It is, therefore, by its very nature, the 'last line of defence'.
So having considered this, would any reputable company then compromise the situation by not maintaining the equipment it has issued to its workforce? As the legal obligation for appropriate PPE extends to maintaining the equipment so that it remains compliant, or 'fit for purpose'.
Costs and Savings
In the Health & Safety arena, the question is often asked – 'But what will it all cost?' The real question should be 'what can be saved?'
The largest cost benefit is maintaining garment compliance. This in turn maintains the employers' commitment to their legal obligations and assists in keeping all persons in the workplace safe. The potential savings here are obvious.
A reduction in replacement garments with effective processing and quality repairs bring further savings, as does the impact upon the environment, reducing garment wastage.
It is also worth considering the complete lack of any garment aftercare will soon render garments non-compliant, however, inappropriate aftercare, can be equally destructive.
When Technical Garments, designed to be processed at specific temperatures, with specific chemistry are placed in a standard domestic wash process, the results can be devastating.
The increased mechanical action and inconsistently regulated temperatures can rapidly destroy the protective properties of the garments.
A further consideration is the potential contamination risk posed to subsequent wash loads, especially in a domestic environment.
So, why use Micronclean Aftercare?
Micronclean is a family owned company, with over 100 years of laundry experience, supplying processing services for technical fabrics, to a wide variety of technical, cleanroom sectors. This knowledge has enabled Micronclean to establish an Aftercare Service for Emergency Services and a wide range of PPE garment users.
Micronclean uses wash processes developed to maximise the soil removal from the garments, whilst maintaining the integrity of the garment. The fabrics often require reduced temperature processing, specific chemistry, reduced mechanical action, and occasionally a mix of all three. This is equally applicable to drying, where the temperature the garment is exposed to can have an equally significant damaging effect.
This experience allows Micronclean to meet these requirements and achieve the right level of clean whilst prolonging the garment life and maintaining its compliance. We utilise a dedicated PPE processing plant ensuring your expensive garments are not put through an unsuitable, standard industrial wash process. To build upon this Micronclean has its own in-house Research & Development department.
When garments have been damaged in use, we have repair facilities and repair staff trained by manufacturers to understand how garments are constructed, allowing repairs to be effected to the standard of the original manufacture.
Tracking and Traceability
Micronclean uses an in-house developed management system, called Protrack. This allows garments to be registered at installation, and then tracked throughout the garment's life. All repair and processing history is then stored and management reports can be generated and reviewed with the customer. These include repair history, last scan and exception reports, detailing garments that have not been processed for a given period. This can be particularly useful where garments need to be checked for compliance, at defined frequencies. All of this data alongside garment usage statistics is available in real time through our unique garment portal which is available free of charge to everyone who has a garment contract with Micronclean.
Certificate of Conformity
Micronclean issues a Certificate of Conformity for all fire brigade garments processed through the PPE Aftercare plant. This demonstrates your commitment to legislative compliance in maintaining the garment integrity and therefore gives you the confidence that your PPE is 'fit for purpose'. It is after all, the last line of defence.
Micronclean Aftercare delivers Legislative Compliance
The fact that companies are legally bound to issue and maintain PPE, where it is required, is secondary to the moral obligation to look after anybody who may be affected by their organisations undertakings. The potential consequences of failing to do this do not bear thinking about. The least that could happen is that their reputation is damaged!
We believe our knowledge, experience and professionalism means we have a unique ability to offer an effective, efficient, quality Aftercare Programme, to customers throughout the UK, maintaining Technical PPE garments at their optimum for longer, and therefore minimising cost and maintaining compliance.