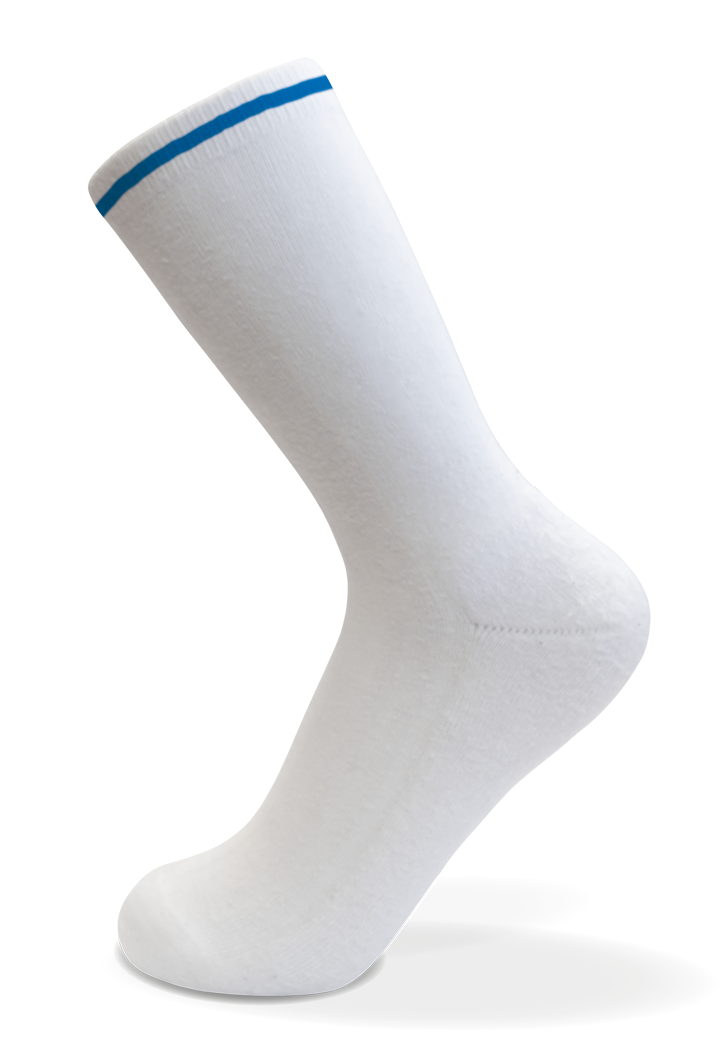 Undergarment Cleanroom Sock
Product & Service Features
The Micronclean Reusable Sock service is tailored to your needs and is;
Designed specifically for the cleanroom environment.
Fully compliant with the requirements detailed in EU GMP Annex 1.
Able to offer a major reduction in waste going to landfill compared with single-use disposable socks.
Fully RFID tagged so that it is compatible with our Protrack garment tracking system.
The socks are also;
Logo'd to support a simple visual check that shows if the correct socks are being worn.
'Foot' shaped to give increased wearer comfort.
Available in three sizes to enhance long term wearer comfort. For easy identification each size is colour coded.
Made from 100% synthetic fibre giving;

A soft feel.
High levels of breathability.
Superb moisture wicking.
Usage
ISO 14644-1:2015 Cleanrooms Class 6 and above
GMP Grade A - D Environments
Sizes
SML Yellow (up to size 6)
MED Red (size 6 to 10)
LGE Blue (size 10 to 13)
Std Colour | Protrack Code
This colour code is #FFFFFF

White | SO5