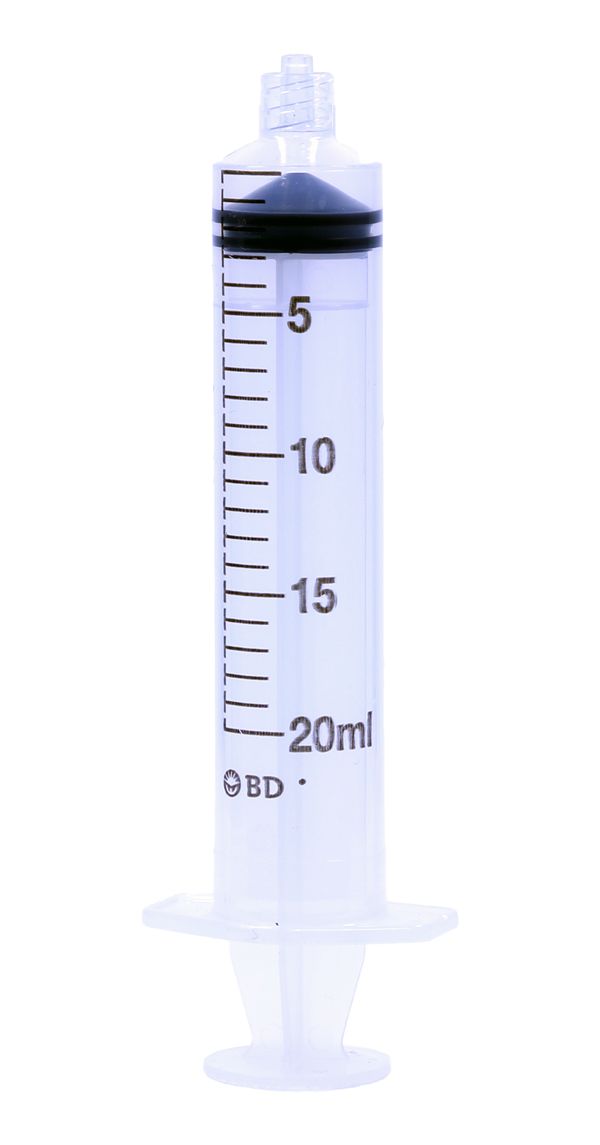 BD 20ml Sterile Syringe Packs
Usage
Sterile Syringe multi-pack for use in Pharmacy Compounding
Benefits
Full batch traceability and product certification as standard.
Sterilisation is by a fully validated gamma irradiation process.
Supplied with a consolidated certificate of conformity.
Packed in an easy-tear, quad laminate pouches.
Pouches are VHP and alcohol impermeable making them suitable for most transfer processes.
Syringes supplied with a 'tip protector' to protect the critical tip during storage and transit.
| Product Code | Description | Size | Pack Qty | Case Qty |
| --- | --- | --- | --- | --- |
| 20ML05CC | 20ml BD Syringe Sterile 10 Packs of 5 | 20ml | 5 | 50 |
| 20ML10CC | 20ml BD Syringe Sterile 10 Packs of 10 | 20ml | 10 | 100 |
| 20ML25CC | 20ml BD Syringe Sterile 10 Packs of 25 | 20ml | 25 | 250 |
| 20ML50CC | 20ml BD Syringe Sterile 10 Packs of 50 | 20ml | 50 | 500 |
| 20ML25SC | 20ml BD Syringe and Cap Sleeved Sterile 8 Packs of 25 | 20ml | 25 | 200 |