Research at Micronclean
BlogCleanroomPPE/Textiles
Research is one of the branches of the Technical department. The research team often receives placement students that come and work on a specific subject allocated to them. Their time with us is very important for their training and they can gain experience of the industry, whilst getting the chance to contribute to Micronclean's research program.
The Research branch was created from one of the core values in the company: Innovation. The mindset is to always look for innovative applications and push them far and beyond initial expectations.
The business needs new ideas that can challenge the present and change the future. The main objective is to think outside the box, look for alternatives to what is currently being done, and continue to thrive.
I joined Micrconclean as a Laboratory Technician to contribute my technical expertise, but also to learn as much as possible about the business. I then had the chance to become a part of the Research team. Since then, my colleagues and I have been delivering future technical knowledge assessments to the business. This data has been obtained from scientific and peer reviewed research material. This all helps in several areas such as customers queries, and technical recommendations.
A new idea, concept or product, at Micronclean, is extensively researched and analysed. The data is then used to produce a technical recommendation. This is a product of the analysis of different sources of information that comes from customer feedback, scientific research material and internal feedback after brainstorming with different departments. When it is needed, idealisation of experiments drives the research process of scoping into a narrow concept, to make sure the concept is being guided into a feasible product or service. When the technical recommendation is approved, this is communicated across the business. Presentations allows forum environment, and the most interesting part is to convert technical vocabulary into simple ideas.
Constant contact with customers is paramount for the development of our products. Their input is key to know what improvement would be more important and valuable in any given product or service. The client's feedback will ultimately help validate, improve, or dismiss an idea. This process will ultimately help us create products and/or services that truly match our client's needs.
Scientific and technological revolutions associated with the cleanroom industry are important because they generate opportunities for the business but also for our clients. One of the key tasks of the research team is to keep up to date with the most recent technological advancements and assess how these can be of use to our customers. There is no doubt that more and more improvements are going to occur and that Micronclean will be launching more and more new products and services. In conclusion, the Research Team is happy to be part of the Micronclean family and to serve its customers.
Author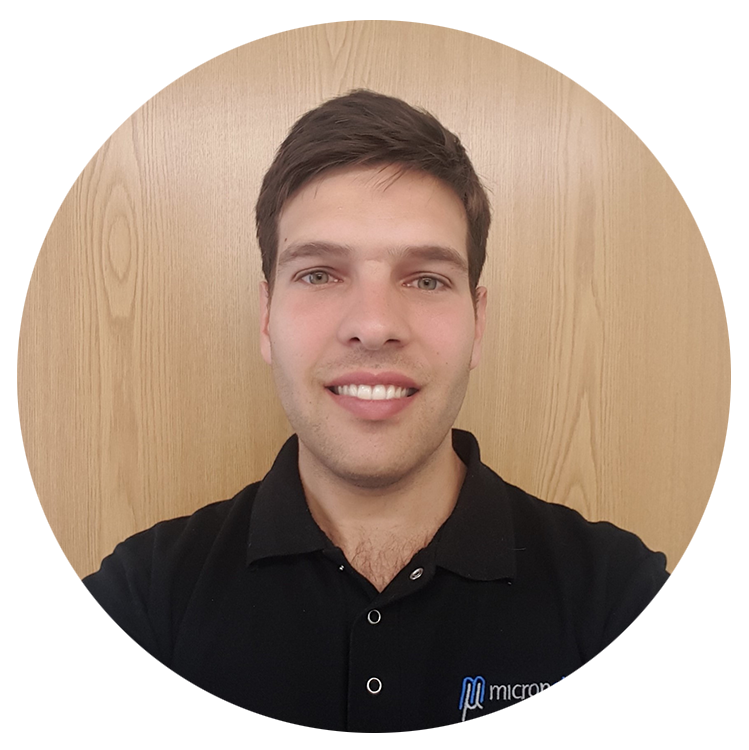 Paulo Geraldo
Research Scientist