COVID-19 in India - Micronclean's Corporate Social Responsibility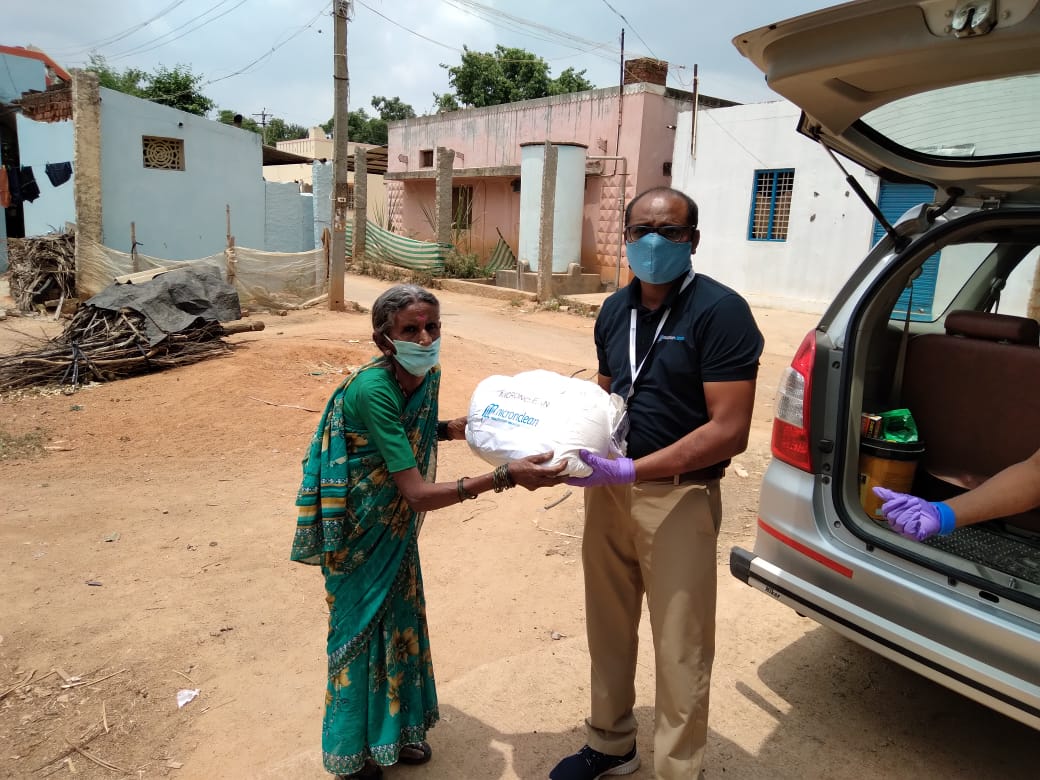 News
India
14.05.2021
You will be aware from the world news that things in India have and are continuing to be pretty tough at present.
The pandemic has been spreading amongst communities which has ultimately forced the Government to impose lockdown yet again. Many activities have been banned, so domestic type tasks, non-essential shops, large amounts of industry have now been closed and many 'daily wage earners' as they are termed, have lost their sources of income. Forced mass movements of workers back to their home states had been happening, but now travel is almost impossible for these families, with buses, trains and regular road transport now unavailable due to Covid restrictions.
There is a great deal of hardship in many cases, so local charities and various NGO'S have been trying to support targeted people or communities that have no real hope of immediate respite.
At Micronclean we had been discussing a way to perhaps carry out some local support to those families in great need of support. Several of the staff had been able to identify such individuals in their villages and communities. Once verified we then prepared a food list which with some negotiation allowed us to purchase around 30 food ration kits @ around £12 GBP, each with basic essentials including rice, daal, flour, sugar, salt, oil etc. These were then taken to the selected families/individuals for handing over. It was met with an amazing amount of gratitude from the recipients which we hope is a small but positive gesture of kindness from our company into the community.