E-vans Hit the Road at Micronclean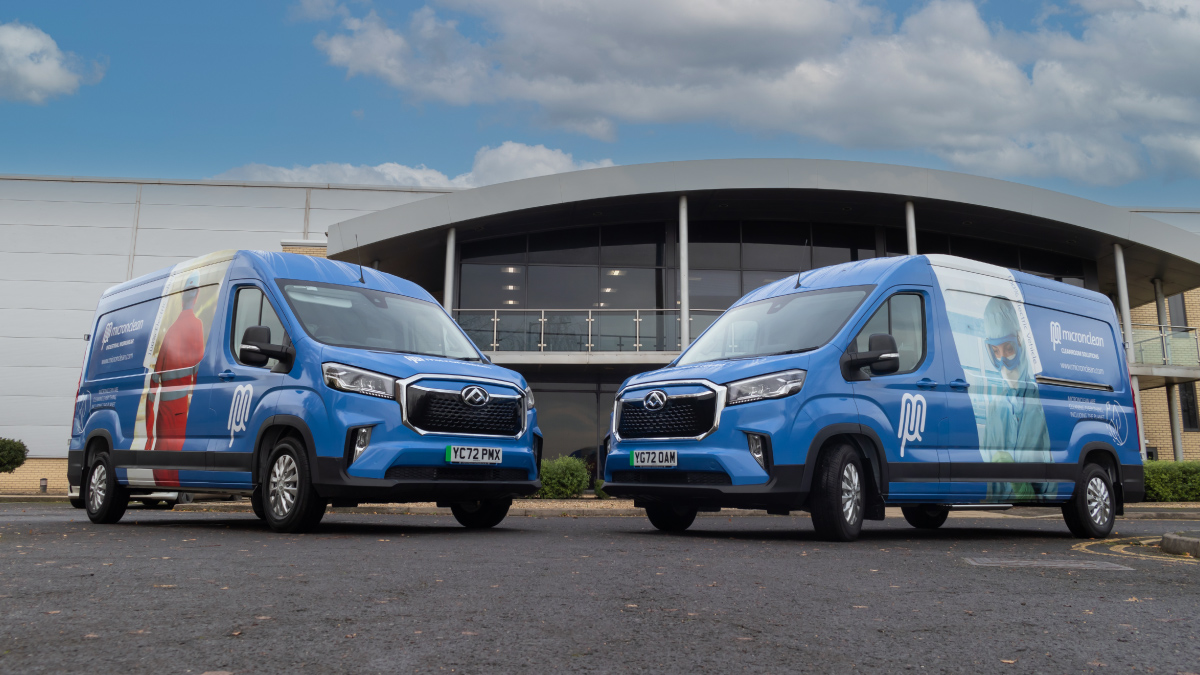 News
PPE/Textiles
Cleanroom
13.12.2022
Micronclean has put two Maxus EDELIVER 9 vans into service within its transport fleet and will save over 13,500 Litres (3,000 gallons) of diesel in their first year.
Ricky Sheen, Transport Manager at Micronclean commented:
"The two new Maxus EDELIVER 9 vans represent a major step forward as we work towards reducing the carbon footprint of our transport fleet. Historically we have always optimised our delivery routes to improve service levels, minimise fuel consumption and reduce costs, yet whilst this will continue, these vans also offer us a step change in our journey".
For more information, download the full news release below.