How to Plan for an International Exhibition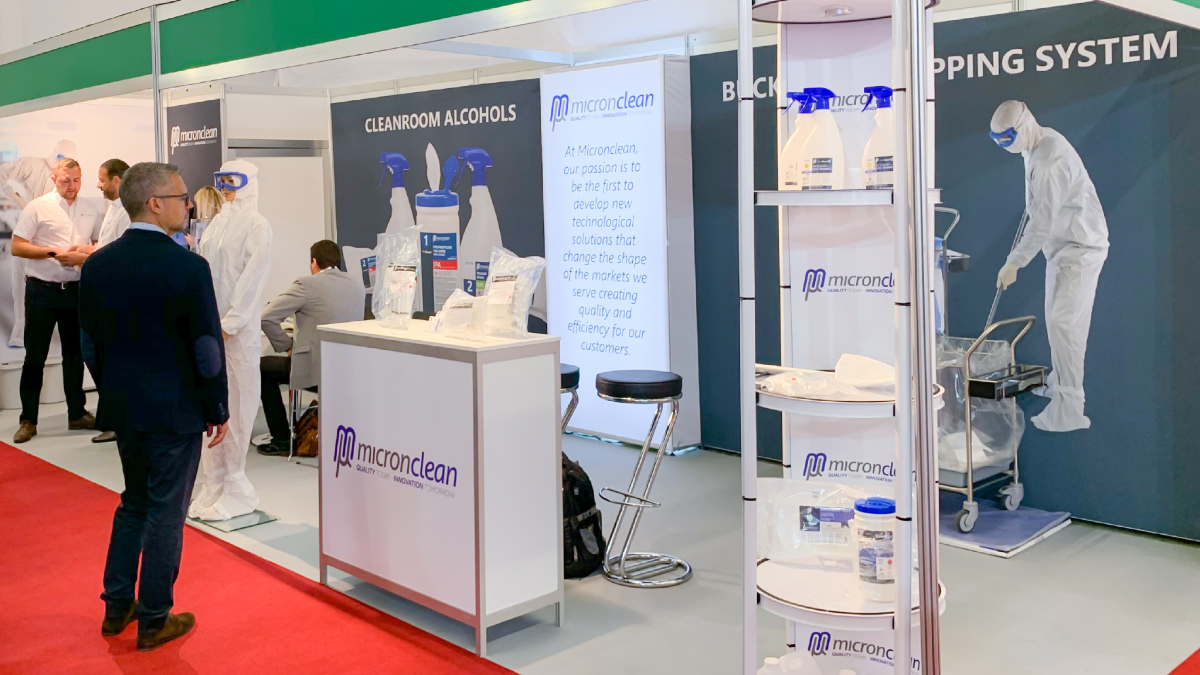 Blog
Cleanroom
PPE/Textiles
Cleanroom
28.02.2023
The planning, preparation and execution that goes into exhibiting at an international event takes place over a period of months. From deciding which stand suits your needs, all the way to representing the company at the event - each detail becomes a crucial factor that decides if your investment in exhibiting at this event has generated the amount of interest you would want/expect.
There is no doubt that since the beginning of 2020 the way in which we view the world has shifted dramatically, and this is no exception for exhibition and conference events. Whilst many companies have participated in virtual events whether it be via an online conference call or a larger virtual event, many will agree that there is nothing quite like speaking to existing and potential customers face-to-face at an event. Although the size of both the event and stand may vary, there are some fundamentals that will always be required. Using CPhI events as an example you would expect to undertake the following job tasks/responsibilities.
Planning
The decision on where your stand will be situated within the overall exhibit layout ultimately depends on what you are willing to pay. Size and footfall to the stand are the two biggest variables that will determine the price of your stand. This therefore requires companies to weigh up the size of their investment against the interactions they hope to receive at the event. These decisions often need to be made well in advance of the event in order to 'bag' the stand you want, but it is wise to hold-out and analyse the leads you generated from the previous year so that you can make informed choices moving forward.
Once you have secured your stand, you will know exactly what shape/size you are working with and therefore the planning can be taken to the next stage. This is when we sit down with our Export department and discuss which of our products/services we want to highlight/feature at this specific event, taking into account the type of delegates that will be attending and the products we can provide to them. We limit this list so that we can focus on specific areas of our business and execute them well, although full product brochures and our knowledgeable team will always have information/samples to hand for a broader range of products. This avoids the 'show-up and throw-up' style of stand.
Now that we know what size/shape our stand is, and the products we want to highlight at the event, the next stage is to consider what is it we want to take with us to the event and where this can be situated on the stand. The example below shows an initial design of our stand at CPhI Worldwide 2019 and how we planned to place our items. This is often tweaked and updated to accommodate developments.

A lot of high profile events provide you with an exhibitor pack well in advance, which essentially acts as a to-do-list. It includes deadlines for everything you need to plan/prepare for in advance. Some of these tasks can be complete at planning stage, for example evidencing you have the required public liability insurances, the official company name for event signage etc. and also setting your online presence for delegates ahead of the event. This allows you to complete your profile including logos, bios and a sample of product listings/news releases.
Preparation
So far, we know where our stand is, what its dimensions are, the products we have to highlight and roughly where we want to put them on the stand. Next, we can start to use this information to add details into our design. At CPhI Worldwide 2019 we focused on our PureGuard mopping systems and our cleanroom alcohols range. We then used this information to decide which graphics we would select for the walls. Previously Micronclean had either printed directly onto the panels (which is done to a high standard but can look disjointed due to the aluminium strips that connect the shell scheme design together) or we used separate pop-up banners which solved the previous issue but rarely fit the space exactly. For this event we decided to invest in some new exhibition equipment called Tecna. This allowed us to design interchangeable frames that can be adapted to any shape of stand. We then carefully selected the artwork panels that where as wide as 3m to seamlessly cover the stand walls. During CPhI Frankfurt 2022 we used the same Tecna system with new fabric artwork to focus on products that help our customers comply with Annex 1.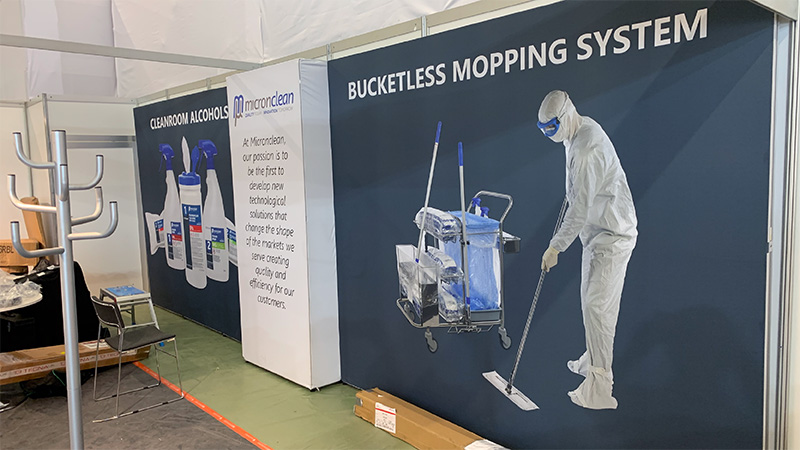 We were then able to expand the list of products we wanted to highlight on our on-stand TV screen. Again, sitting down with our export team we identified a broader range of products we felt were appropriate for this event. We use this list to compile up-to-date product photography, information and data. We then translate this to read in both English and the first language of the location the event is being held.
Moving forward a little more, we are able to expand our product list more generally to cover our entire consumables offering, allowing us to source and ship a variety of samples. These samples then aid our export team with general enquiries and product demonstrations.
The preparation phase is also the time where lots of ad-hoc ideas may be added into the mix, once people across the company have had a chance to consider what they personally want from the event. For example, at CPhI Worldwide 2019 our Export Manager wanted to be able to invite delegates he had met throughout the day for a Gin and Tonic. Being an international event, this soon developed into a great opportunity to show off our Britishness and officially open up the Micronclean Arms. We designed a 2m by 2m roller banner that could be stored away until 4pm each day and then popped up with some cocktail tables to serve G&T at. To continue the British theme, we collaborated with a local distiller in Louth, Lincolnshire who produce Pin Gin, serving their product to attendees.
As preparations begin to get ticked off the list, you start completing large sections of the exhibition pack – finally it feels like you're getting somewhere! Other details such as colour of the carpet, electrical sockets and additional furniture are all required at this stage.
Now everything is collated and packed into pallets, it's time to ship them overseas. The quotations and measurements for the shipment are done well in advance in order to receive a pick-up date that is often weeks before the date of the event. This makes you work in a very organised manner, as any last minute additions would cost extra parcel shipment or sending with staff attending the event. The pallets will then be delivered directly to your stand, usually the day before the event opens during the build and break period.
Execution
The build and break period is a time when a limited number of staff representatives or contractors are allowed into the exhibition hall to finish constructing the stand. This stage of the process looks nothing like the finished product delegates see less than 24 hours later. There are 100's of builders running around, no carpets laid, half built stands and this is a very unique experience in itself. You use a floorplan, like the image referenced earlier on in this blog, to place all the furniture/items and make any last minute adjustments.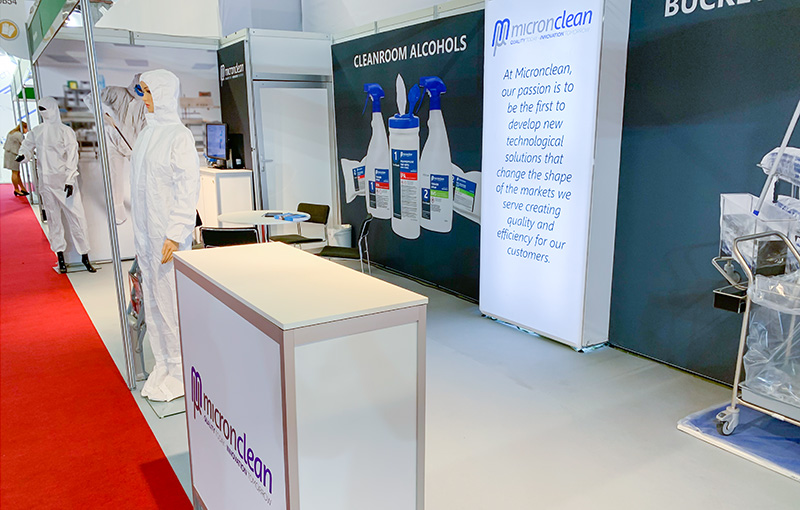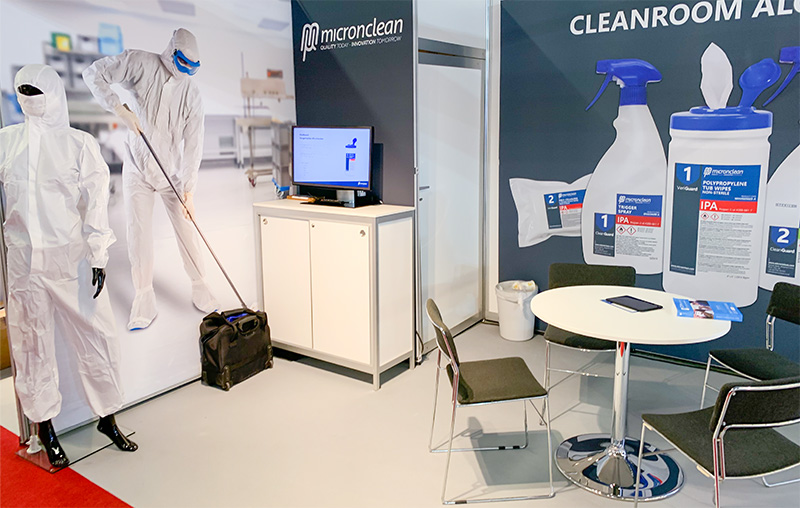 The morning of the event, we will be there a couple of hours before delegates arrive, dressing our stand with samples, adding literature such as product brochures/flyers and making sure everything looks perfect. Once the delegates begin to flood into the halls, that is when you truly know if all your planning and preparation has paid off. You see staff interacting with delegates, showing them products and answering a myriad of questions and it becomes clear what all the hard work was for.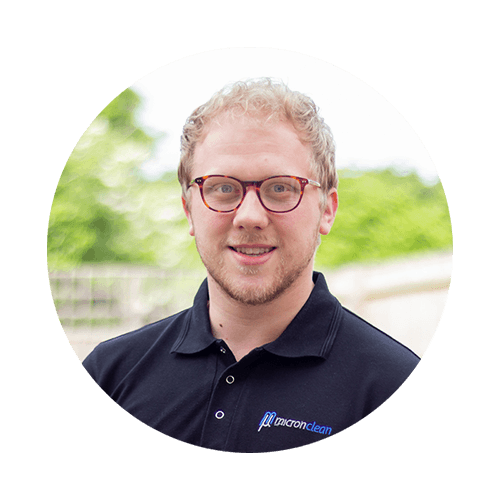 Author
Ryan Ashcroft
Marketing Assistant