An Introduction to our International Department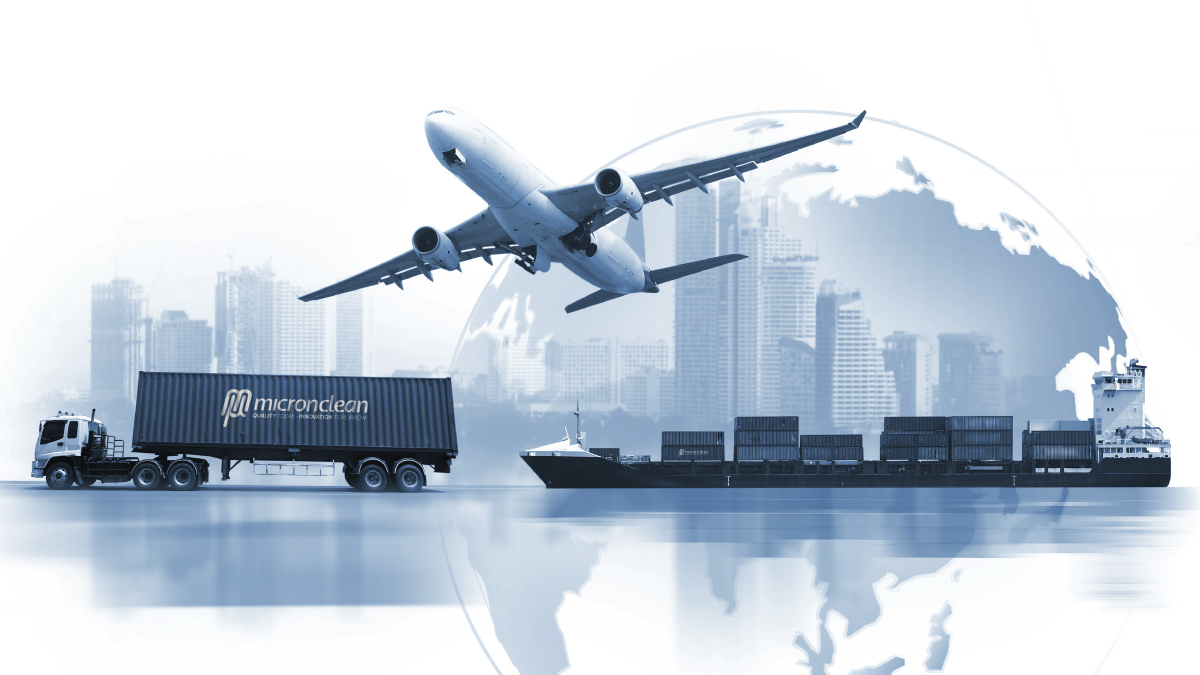 Blog
PPE/Textiles
Cleanroom
India
04.04.2023
Micronclean's dedicated International team provide cleanroom solutions to our overseas customers, supporting services such as medical devices, cleanroom consumables, garments, and our innovative mopping system.
Micronclean has been owned and managed by one family since the 1920's and throughout our history we have focused on quality, innovation, attention to detail and customer care.
Micronclean employs over 450 people across the UK with most of these being based at our three main production sites in Lincolnshire. However, looking to the future we are confident of growth not only in the UK but also in export markets as we seek to leverage with our comprehensive full support portfolio of cleanroom products. Our unique in depth knowledge and experience delivers business opportunities in overseas markets in line with our mission statement.
"At Micronclean, our passion is to be the first to develop new technological solutions that change the shape of the markets we serve creating quality and efficiency for our customers."
Our international team continues to work hard to provide high quality products and customer service on a global scale, reaching over 34 countries alongside our distributors. The success of this journey has continued to spread across the company as we update our product labels and categories in order to comply with international regulations and sell into new territories. These changes include a design that allows us to carry three languages in addition to English per label, which have been logically grouped into geographic regions to enhance our ability to service our international customers and markets.
Micronclean can also be seen attending key industry specific exhibitions, conferences and events, promoting our brand and sharing the extensive knowledge our company has to offer on the world stage. This face-to-face communication allows our international team to tap into the positive culture Micronclean prides itself on and demonstrate to the public everything it means to be a part of the Micronclean family.
Our commitment to our international customers has been bolstered with the expansion into the European market through Micronclean GmbH, based in Stuttgart, Germany, whilst our state-of-the-art NET ZERO Carbon emissions ISO Class 5 Cleanroom laundry in Bangalore, India is going from strength to strength. This facility uses Micronclean's proven process technologies to deliver a GMP compliant cleanroom laundry service that is unique in India. This plant also offers us opportunities to use and develop innovative new technologies that can then be used in our UK operations.