Laboratory Wash Trial Facilities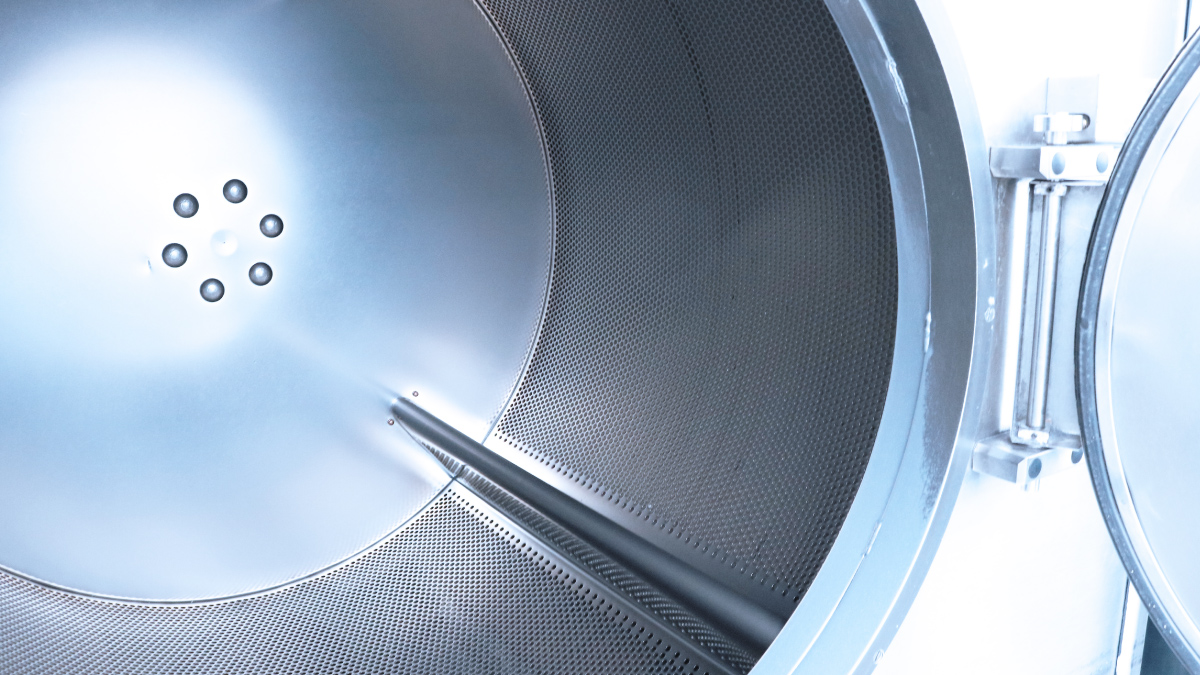 Blog
PPE/Textiles
26.07.2022
As part of the laboratory's testing, the team assist production, our sales teams, and Business Development Managers with wash trials.
This involves taking a specific garment, whether that be a new fabric, style or type of garment, through our wash and dry (and sterilisation) processing to determine both if the garment is of good quality and fit for purpose but also if it can also withstand our processing and the wash chemicals used. The Laboratory team assess samples at different stages during the production process, testing various factors to ascertain whether the garment is a good offering for its purpose.
However, the wash trialling of new samples can sometimes be interrupted by the routine washing of our current customers garments. Therefore, we are currently in the process of setting up a specific Innovation Wash Trial Facility at our production site in Skegness. This will allow us to perform quicker and more efficient wash trials in a more controlled environment, gain a better understanding of the wash chemicals we use and how they interact with different fabrics and garments. The new facility may also allow us to cater to more specific customer requests or new market trends.
Whilst not intended to replace the testing required from garment manufacturers, e.g., ISO 13688 – Protective Clothing, it will support in assessing whether a garment will maintain its properties during a predetermined life cycle (i.e: a contract duration). Testing of garments using the actual laundering equipment is always a good idea and something which many industrial laundries overlook, and this allows us to fine-tune contact offerings when discussing the laundering of garments through our different sites.
Ultimately the wash trial facility will provide a more efficient wash trialling process, better understanding of garment care and better solutions to our customers.