Micronclean Donation Helps Local Children Receive Fuel for Learning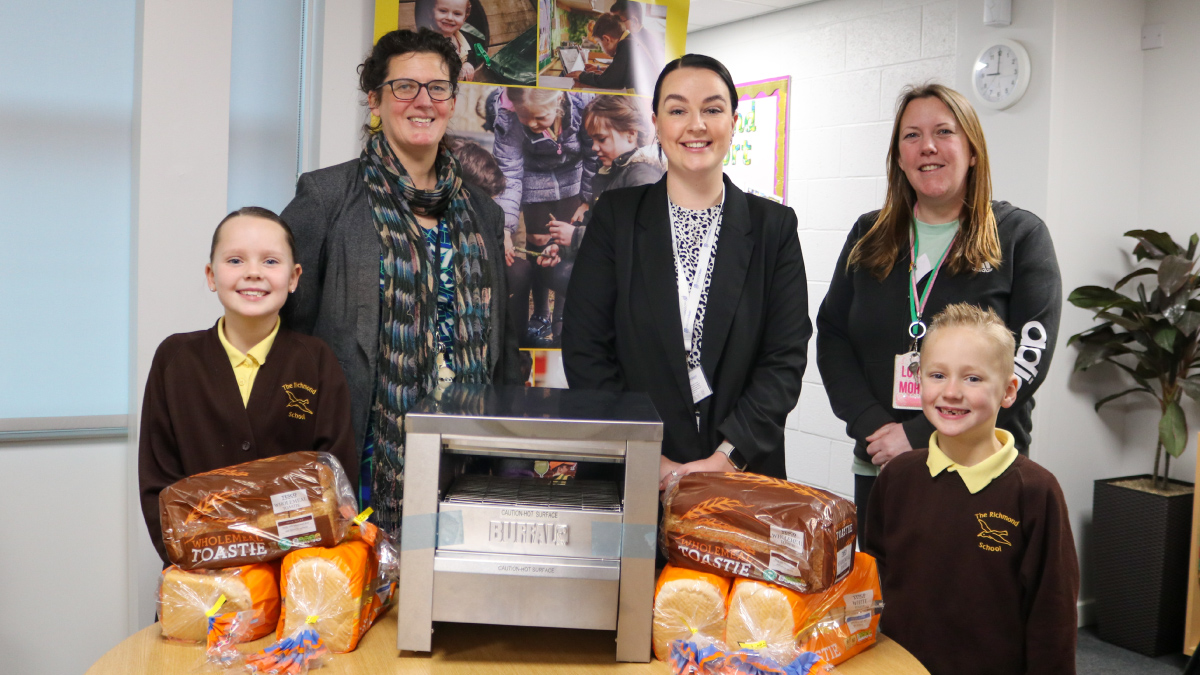 News
10.01.2023
Micronclean love supporting the local community and are happy to present an industrial toaster and £200 of Tesco supermarket vouchers to The Richmond School in Skegness.
The Richmond School, Skegness provided the following statement:
"At The Richmond School, we have been extremely fortunate for a number of years, due to Magic Breakfast providing breakfast bagels daily for our 420 pupils. Magic Breakfast are a charity and their aim is to end hunger, as a barrier to education in the UK. Unfortunately, good things cannot last forever and our provision has sadly ended. The benefits of this provision can't be measured, this is due to the impact on young peoples lives, that a positive social and soft start to the day creates.
Local company Micronclean, have kindly stepped in to make sure all of our pupils receive fuel for learning. They are providing a top of the range toaster and a large donation to start our new provision. It is a fact, that children who eat breakfast have improved concentration, energy, alertness, social skills, health and educational attainment. We would like to thank Micronclean and welcome them as part of our Richmond Family. We are learning today, for a better tomorrow. Micronclean, has become part of this process, to help our pupils on their future educational journey. The hashtag #TooHungryToLearn will not apply to our pupils, thanks to their generous donation."