Micronclean Launch Delta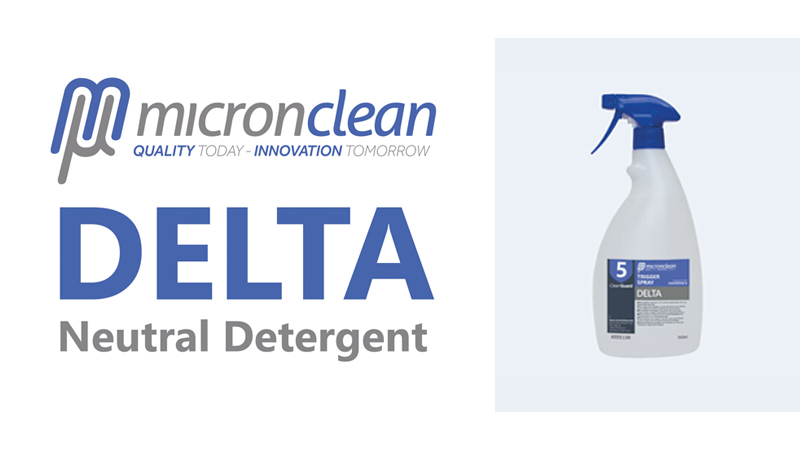 News
Cleanroom
12.02.2019
Micronclean are pleased to announce the launch of a new product, Delta. Delta is a neutral detergent which has been developed for use within cleanrooms alongside our existing rotational disinfectants Alpha and Beta
The new Annex 1 draws a clear distinction between cleaning and disinfection with a clear statement that for the disinfectant to be effective it must follow a cleaning stage.
Our Delta (Neutral Detergent) product has been developed to be fully compatible with cleanroom disinfection regimes by having the following key features:
Micronclean Launch Delta Low foaming formulation – this reduces the risk of streaks and staining when in use which could affect the subsequent disinfectant effectiveness.
• Neutral (pH 6.5-7.5) – to ensure that it is non-corrosive and will not damage hard surfaces.
• Supplied Pre-mixed -to ensure a homogenous distribution of the active ingredient.
• Manufactured with WFI – to ensure maximum cleanroom compatibility with cleanroom environment.
• Gamma Irradiated – to give a sterile product with a two-year shelf life.
At launch Delta will be available in the following forms: Sterile reusable laundered mops, Sterile 950ml trigger sprays and Sterile 5L RFU. In addition, we are working on other product forms which will be released in due course and will include Sterile pre-saturated wipes and Sterile disposable mops.