The Micronclean On-Site Service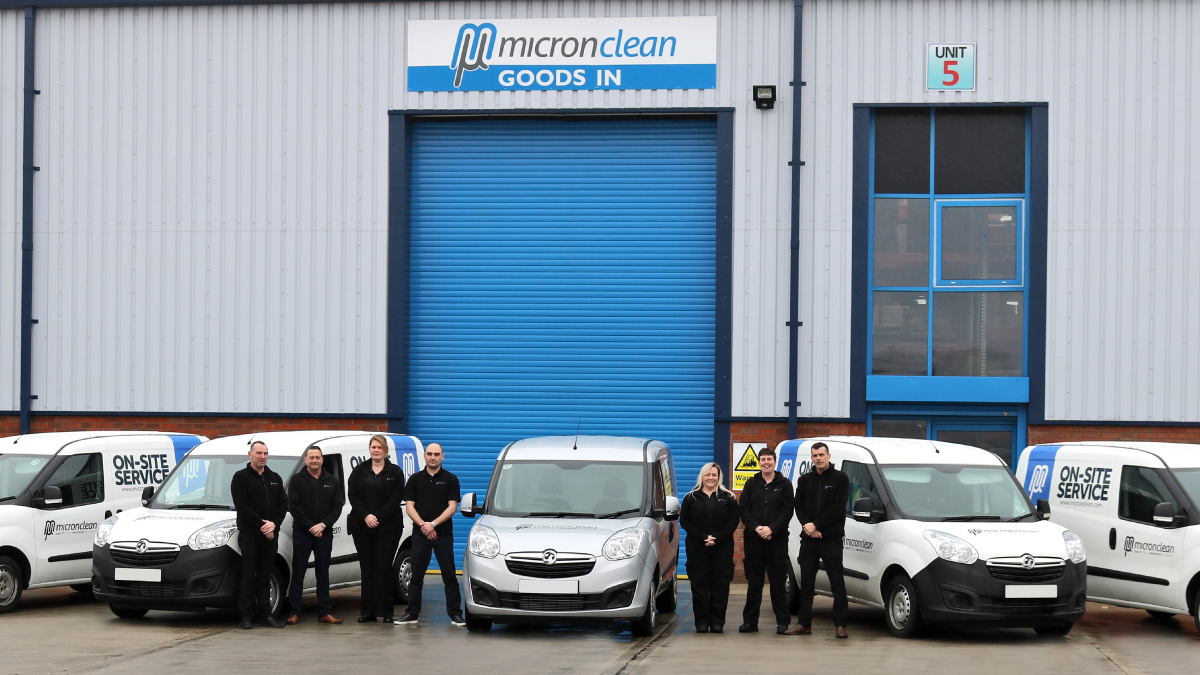 Blog
07.06.2022
One of the core services that Micronclean offers to our customers is that of the On-Site Service or OSS, wherein a Micronclean representative will visit or remain on site to fulfil your contracted requirements. Our OSS team are a crucial part of the Micronclean service because customer retention is as important as gaining new business.
We offer a nationwide service and currently cover sites as far north as Edinburgh all the way down to Portsmouth, with 5 regional co-ordinators keeping everything running smoothly for our customers and the OSS crew. This service ranges from basic locker loading, all the way up to a fully managed on-site provisioning from our OSS Co-ordinators, and the service levels are reflected in three different tiers as bronze, silver and gold.
Bronze
Our entry level of service for customers with a low garment processing requirement. Our OSS driver will perform basic locker loading, collection and distribution in a limited number of hours per week, some of which can be done in just 30-60 minutes.
Silver
The next level up offers more options and responsibilities from our OSS services, and our OSS Co-ordinator will become more of a go-between to the the customer and the Business Development Manager. The basic locker loading, collection and distribution service offered by Bronze is augmented with consumables deployment, the measuring of new starters for garment provision, a resolution service for certain issues, liaising with leavers and the operation of a regular garment surgery for the customer's employees to get help with any garment or provisioned issue.
Gold
Our top range is our fully managed on-site service provision which will see our OSS Co-ordinator spend a significant amount of hours on-site per week or even be full time. Gold offers all the same provisions that Silver does, but our OSS Co-ordinator will have complete responsibility for all on-site services and stock management with full access and training to the Micronclean ProTrack system, in effect acting as a mini Business Development Manager of sorts and a Micronclean ambassador.