The New Research and Development Laboratory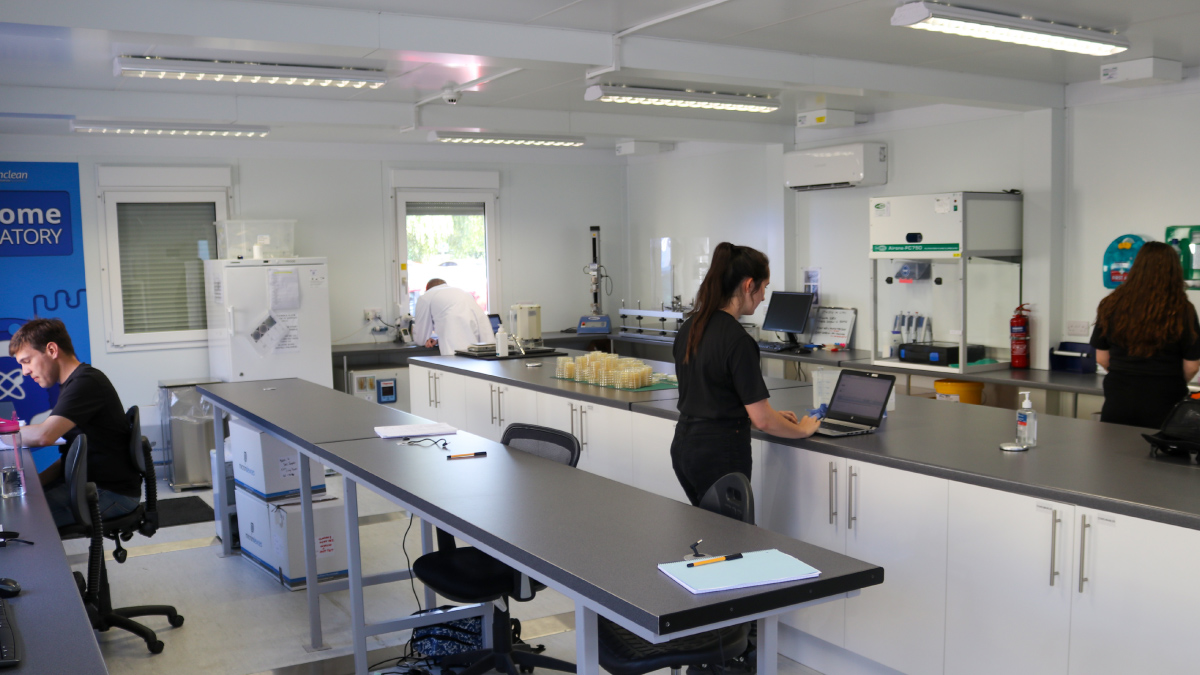 Blog
Cleanroom
PPE/Textiles
19.07.2022
Throughout the past 12 months, the laboratory has grown significantly; with the improvement of our standard test methods, new equipment, and investment into our new laboratory facility.
We are continually reviewing our test methods; fine tuning them and aiming to improve their detail and update them in line with the standards upon which they are based. This improves our testing understanding and integrity, allowing us to provide accurate and reputable results for our customers.
The lab provides testing results to the various internal departments and functions across the business. For example, membrane filtration of water samples, bioburden testing or chemical purity testing, as well as contamination (particulate and fibre) testing of garments laundered within our facilities. We also incubate and provide results for environmental monitoring or other microbiological testing of our internal cleanrooms. We also perform R&D testing such as seal strength testing of plastic packaging using our new Package Test System; in which we pressurise and burst packages to assess the strength of the sterile seal. We have also recently invested in a Tensometer; which hosts a number of different testing capabilities, one of which allows us to assess the tensile strength of different materials and products. Results are stored in our new Laboratory Information Management System (LIMS), which is designed to fully trace tests, user ability and ensures full data integrity.
At the start of June, the laboratory team moved into our new laboratory facility, which is modernised and twice the size of our previous laboratory, based at Roman Bank, Skegness. The new facility feels more like an effective laboratory, with new controlled temperature conditions, allowing more accurate sample conditioning (and a much more comfortable team!) and fully controlled and traceable fingerprint access; improving the security of the facility and its contents. Having a larger space also introduces various new opportunities for testing and growth, which we previously couldn't achieve with limited space in the old laboratory. For example, supporting our MicronDevices department in the syringe testing programme (assessing syringes via multiple different types of tests). This additional space also means our team itself can grow; with the addition of our Summer Students joining us for 8 weeks over the summer period to support in routine testing, R&D testing and other testing projects.